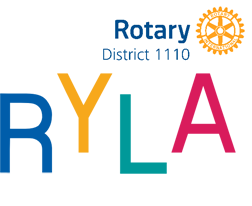 The Objectives of the course
Vision To provide an opportunity for any young adult to explore and kick start their potential for the future. Our young adults, our future.
Mission: To provide a mechanism for all clubs within District 1110 to invest in the young adults of the future.
Aim: To introduce young people to the concepts of a team, its workings and how effective communication and planning can influence is successes or failures.
Objectives: By the end of this weekend, the young adults will be able to:
Understand his/her values that he/she brings to the team
Demonstrate effective communication skills through a variety of practical exercises
Have learnt the real need for planning and how this can impact on the outcomes achieved
Target audience: Any young adult between the ages of 16 – 17 who can demonstrate a genuine commitment to the aims and objectives of the course and an intention to fully participate in the experience. We run two weekend courses a year in late July/ early August.
Pre-course Prep: To attend and interview for the course and to meet with their sponsoring club to conduct research prior to RYLA.
The 2017 course information and Application form are available to download here:
(Please note this page is password protected – please contact to request the password)
For further information contact us at