What is Salisbury Rotary Club?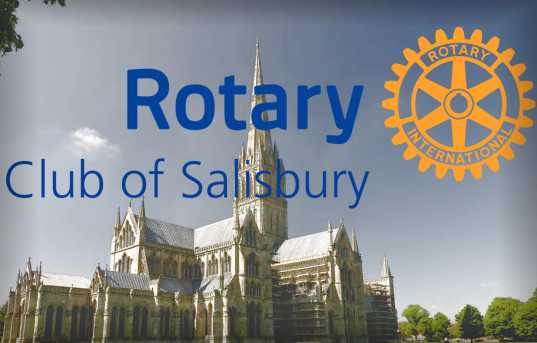 Rotary is about making new friends and engaging socially, and working on a variety of community related projects and activities.
Our objective is simple: to help those who are not so fortunate both within the local Salisbury community, nationwide and worldwide. We have around 45 members – both men and women – who have a common purpose to make a difference to people's lives. And, also have some fun at the same time.
The Club has various Committees that help to ensure that we achieve what we have agreed. Each committee may have one or more projects to be undertaken – and you may be asked to run or help with one of these. What we aim to do is get you involved in projects in which you are interested, or have a particular skill or expertise or have good contacts. You can of course get involved in more than one project. It really is all about doing what you can and where you can.
A Message from our President – Jan Paterson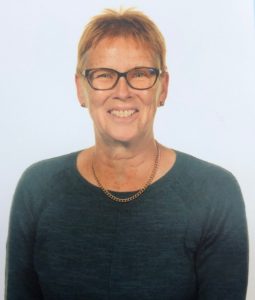 It is my great privilege to be President of Salisbury Rotary Club for this year.  I have been a Rotarian for 10 years and have a working background in education.
Salisbury Rotary is made up of a welcoming and diverse group of volunteers who support the local community through fundraising activities for local projects and charities.  The current pandemic has meant that we are unable to organise and take part in events in our local community or to maintain our high profile.
We continue to meet via zoom to keep abreast of local issues and needs.  If you would like to find out more about Salisbury Rotary Club and what we are doing then please use the "Join" button below and one of our members will contact you.
In this time of uncertainty, with many members of our community and club having to self isolate, this is the perfect opportunity for Rotary to do what it does best; that is to help the most vulnerable in our community.
Club Officers
The Rotary year runs from July to June. In order to manage the club and its activities we need a committee  comprising of our Club officers and our Project Leaders.
What We've been up to
Club Annual Programme
The Club splits its activities through various Programmes and Projects, each of whom will report on progress to members on a monthly basis. You are always more than welcome to hep out in one or more of these, depending where your interests, skills and expertise lie.
Our Programmes generally align with those set out by Rotary International.
Social & Fundraising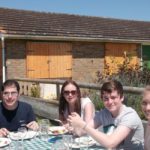 This committee is at the heart of all the social events and fundraising activities that the Club undertakes. These might include, for example: Fish 'n Chips Quiz, Annual BBQ, Skittles Night, Theatre Evening,  Christmas Dinner, Safari Supper etc. See the News and Events pages to see what we are planning and have been up to.
Community & Vocational & Funding Grants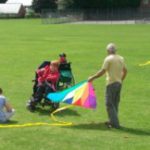 Community & Vocation  is the traditional and public face of Rotary – giving help and assistance to those in need in our local community – either directly or through charitable support or donations  and through other organisations.
International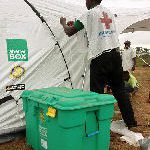 International  aims to put into practice the Rotary international guiding principle: "the advancement of international understanding, goodwill and peace through a world fellowship of business and professional persons united in the ideal of service".
Rotary Foundation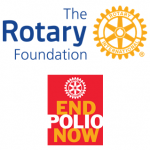 Foundation is Rotary's Charity having clear aims and principles. It is our means to fund our major programmes throughout the world including our End Polio Now Campaign
Youth Service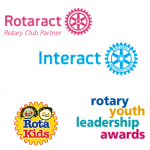 Youth Service aims to support young people within the community by developing the skills, confidence and experience.