Tools for Self Reliance Visit Salisbury Rotary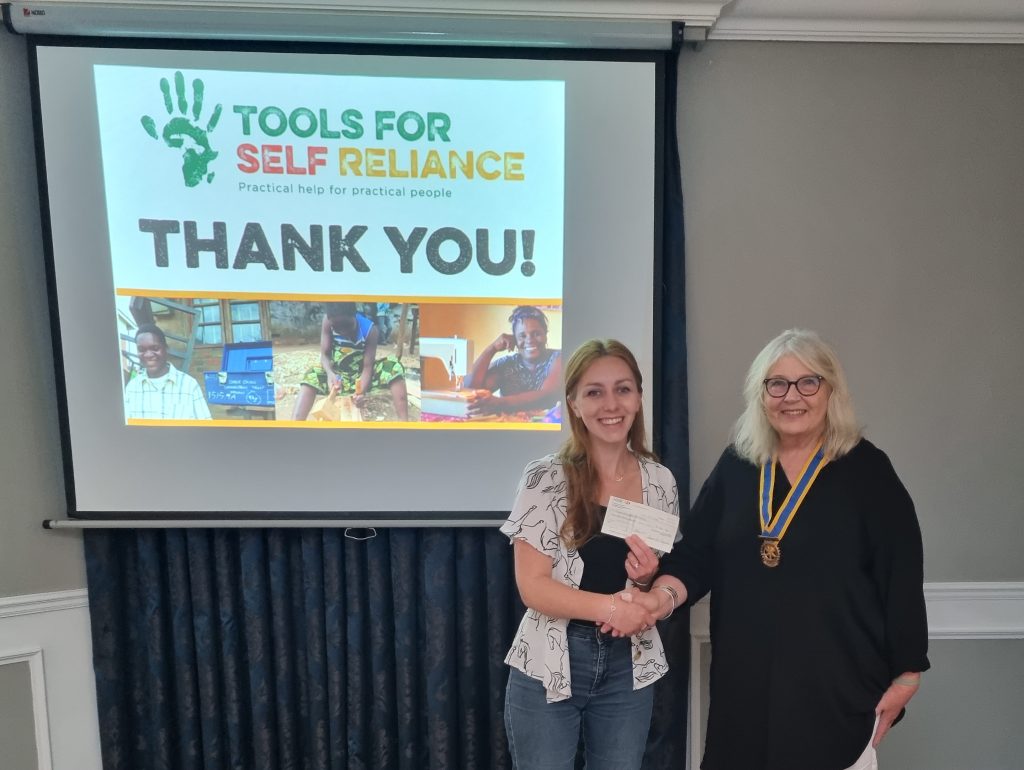 Salisbury Rotary Club's recent guest speaker was Lauren Smits, the Community & Development Officer, from the Netley Marsh based charity, Tools for Self Reliance.
Established in 1979 by a handful of dedicated volunteers, Tools for Self Reliance (TSR)  works with local organisations in developing countries to relieve poverty amongst the local population. TSR specialise in providing the vocational skills and business training rural tradespeople need to earn a livelihood, and equipping them with the tools (which TSR refurbish) they need to get started. In the UK they have around 640 volunteers spread across the country.
TSR work in partnership with local organisations in Ghana, Malawi, Uganda, Sierra Leone and Zambia. Working with small NGOs and charities, their partners deliver training programmes which include not only technical trade specific skills, but also business and financial management, health awareness, literacy and numeracy, HIV/Aids prevention,  diet and nutrition and life skills. Upon completion, trainees receive a start up kit of tools, and are supported in forming their own businesses – very often in tailoring, carpentry and auto mechanics.
To support a transition to work, trainees are given additional business support such as mentoring, work experience and access to grants.
The results are staggering in the number of projects undertaken and 18,500 people trained over the past 10 years, resulting in: increasing income means; children going to school; improved diets; improved farms and livestock bought; security for the future.
What they need, and they will collect, refurbish and recycle, (15,700 tools shipped this year alone) are:
Hand tools
Electric sewing machines
Hand sowing machines and treadles
Powered commercial tools
Haberdashery
Plywood