In The Community
Community Committee
The Community and Vocational Committee plays an important part in the local community of Salisbury. We organise a range of events for children such as:
Pantomime Visit – Pupils and staff from specialist centres having an afternoon at the Playhouse.
Rotary Bucket Collection at Tesco on Southampton Road on the Saturday before Christmas.
Cubs Chess Competition – an annual competition with, 31 Cub Scouts from 11 Cub Packs taking part.
Mothers Union Caravan Holiday – a week's holiday for a family in need, and some spending money.
Celebrate Voice Gala concert

Harnham Day Centre Christmas Lunch

Funding Grants
Rotary Charity Stall – at the pitch in the Maltings.
Additionally also support the following initiatives each year

Kids Out– Every June, children from the specialist centres, with their teachers, have a day out at Adventure Wonderland or Marwell Zoo.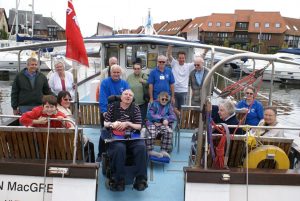 Solent Dolphin – a trip out on the Solent Dolphin for some of the special needs children.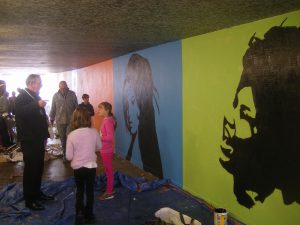 Assemblies of God Friary Youth Camping Trip –
Jo Benson Day Centre – Supporting adults aged 18 or over in the local Salisbury and surrounding community who have physical disabilities.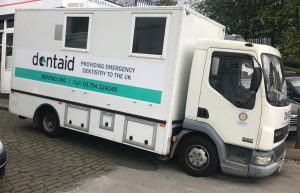 Dentaid – Dentaid provides free dental care for homeless and vulnerable people both in the UK and around the world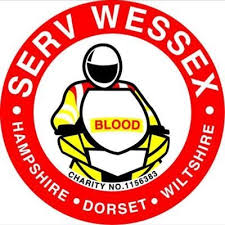 SERV  –  Service by Emergency Rider Volunteers, or SERV, is a Blood Bikes charity whose volunteers provide a motorcycle courier service, free of charge to the National Health Service.
We are very keen to take part in local projects with schools and youth groups as well as with arts foundations. An important part of our work involves allocating funds to improve the lives of local people
Salisbury Rotary & Business in the Community Group
The Salisbury Rotary & Business in the Community Group is a group of like-minded business people who are committed to supporting our community. Some of us meet for a working breakfast at the White Hart Hotel once a month but others are unable to do this and so meet up at a project group once a month to work on a particular fundraising or community event.
If you and your business would like to get involved, click here, we're always looking for more people to help make a difference within the local community!
Funding Request
Salisbury Rotary has some money available each year to help fund local charity and community projects. If you would like to apply for some financial help, please click here to tell us how we can help. Show form
Error: Contact form not found.